2:00 pm
One Slight Hitch
It is Courtney's wedding day, and her mom, Delia is making sure that everything is perfect. The groom is perfect, the dress is perfect, and the decorations (assuming they arrive) will be perfect. Then, like in any good farce the doorbell rings. And all hell breaks loose. So much for perfect.
More
Subscribe
Keep up to date on everything happening at STAGEStheatre. Subscribe to our mailing list.
Receive information by email on up coming auditions.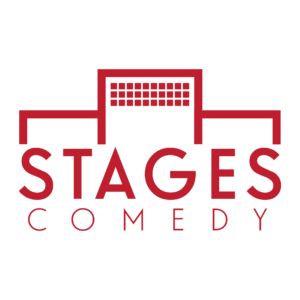 STAGEScomedy is here to make your life funnier. Whether it's through our guaranteed funny shows, high quality classes, or perhaps both, want to be your home for live comedy. STAGEScomedy will produce hilarious nights of Stand Up, Sketch, and Improvisational comedy for your enjoyment. You having a hilarious date or night out with friends will be our priority.
STAGEScomedy will also operate a training center for those who are eager to learn these comedic arts from working professionals.

Friday, May 24th at 8pm
No MSG Added is an Asian American Comedy Revue that promises to bring
the most authentic oriental sketches in Orange County. All of the
comedy ingredients used in our show are guaranteed 100% organic and
yes, you can add orange chicken to anything. Join us on this one-night
special menu as we celebrate Asian American and Pacific Islander
Month. We promise laughter in the first 15 minutes or free
pot-stickers on your next order. And as always, there is no MSG added.


Friday Night Stand at STAGEStheatre!
Join us Friday, May 31st at 8pm for a hilarious night of Stand Up Comedy hosted by Comedian Matt Cole at STAGEStheatre.
Friday Night Stand's lineup features some of the best professional touring and local comedians working today. They will have you laughing non-stop at this side-splitting night of Comedy!
Tickets are $22.00 at the door
Pre-sale tickets available at www.stagesoc.org for an incredible 50% off promotional rate by using code "stand" at checkout
*Showtime 8:00pm
*Doors open 30 minutes prior
*18+ Adult content
*This is a theatrical venue – No alcohol is permitted
*Filming, audio recording, and heckling are no allowed.
*Free parking onsite
STAGEStheatre is located adjacent to Downtown Fullerton's rich restaurant and nightlife scene